PT88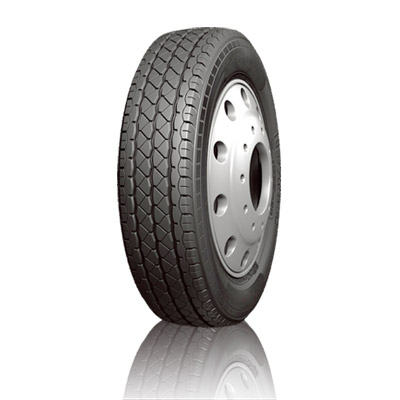 | | |
| --- | --- |
| Specially designed commercial tires for commercial light truck, minivan and minibus, provides outstanding handling on wet surfaces and excellent high-speed durability. Excellent bead durability. | |
■Handling

Wider and deeper main grooves together with small grooves, provide handling stability on all kinds of road conditions.

■Comfort

Original pattern design ensures excellent performance on wet & dry road, meanwhile provides better comfort.

Safety

Scientifc tire structure design and reinforced carcass material ensures

super carrying capacity and safe driving.

■Drainage

Three wavy line widen grooves ensure the drainage ability and self-cleaning performance.

Deeper grooves design and wear-resistant compound, provide longer mileage and improve cost performance.
SIZE

PR

LI

SI

Overall Diameter

Section Width

Stardard Rim

Tread Depth

Max. Load

Max.Pressure

Press

mm

inch

mm

inch

mm

inch(32")

kg

kpa

kpa

155R13C
6
85/83
Q
578
22.8
157
6.2
4.50B
8
10
515
487
350
185R14C
8
102/100
Q
650
25.6
188
7.4
5½J
9
11
850
800
450
195R14C
8
106/104
Q
666
26.2
198
7.8
5½J
9
11
950
900
450
195/70R15C
10
104/102
R
655
25.8
201
7.9
6J
10
13
900
850
450
195/75R16C
8
107/105
R
698
27.5
196
7.7
5½J
10
13
975
925
475
195/65R16C
10
104/102
R
660
26.0
201
7.9
6J
9.4
12
900
850
475